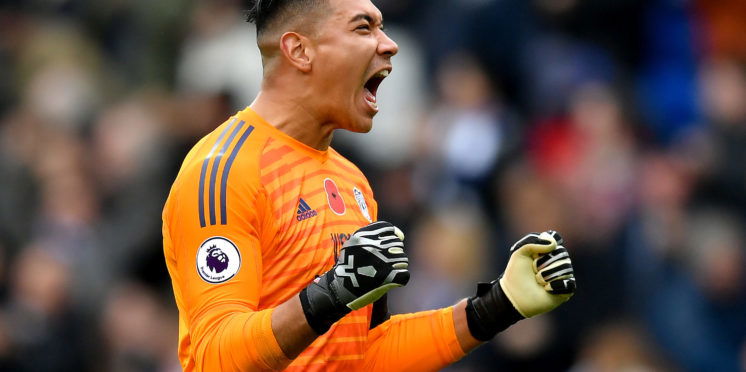 Neil Etheridge: Cardiff City's brightest star
With the Championship season starting in just a few days, the anticipation of who will dominate the league, and earn one of the three coveted promotion spots, is mounting.
The 2017-18 season saw Fulham, Wolves, and Cardiff City promoted to the premier division. After a long season both Fulham and Cardiff City finished in the bottom three of the table and make the trip back down to the Championship. Despite the disappointing result for the Welsh side, a few stars emerged for the club throughout the season.
One of those stars being, goalkeeper Neil Etheridge.
Etheridge, who grew up in London, has also played for the Philippines national team since 2008. He had shuffled between the likes of Fulham, Oldham, Charlton, and Walsall before eventually finding his home with Cardiff in 2017.
After a stellar first season with the club that earned them promotion, Etheridge cemented his spot as the number one keeper for the Bluebirds in the 2018-19 Premier League season.
In just his first season in the top flight, Etheridge led the Bluebirds with the composure of a seasoned keeper. His ability to create opportunities for the midfield and strikers by calmly playing out of the back made him arguably the most impressive player for Cardiff last season and one of their brightest hopes for earning promotion again.
In total, Etheridge made 38 appearances in the Premier League and despite the team only grabbing 10 wins throughout the whole season, he managed 10 clean sheets, and three penalty saves, one of which was in the first game of the season.
Etheridge's impressive stats also saw him named Cardiff City's Player of the Year, as well as earning him interest from several other big name clubs, including newly promoted Aston Villa.
Etheridge has a unique opportunity with Cardiff this season. Their impending campaign in the Championship will allow him to gain more experience, as well as work on his ability to move quickly across the face of the goal, arguably his biggest fault last season, and a skill that will no doubt be tested in the fast paced Championship.
As one of Cardiff's brightest stars, the upcoming season will no doubt be a defining one for Neil Etheridge, and one that will hopefully see Cardiff promoted yet again.
---